Monica van Rijn, visual artist Colored By War
Telephone: Mob. +31 (0) 6-40208570.
E-mail address: info@coloredbywar.com
and: info@monicavanrijn.com
Chamber of Commerce: KvK nr: 34340404 Amsterdam
Upcoming events:
This year marks the 70th birthday of the first wave of the second generation of WWII survivors, who, have yet to tell their story. The Grand Opening of Colored by War will be held on April 14, 2016 in the theater of "De Buitenhof", Nieuwe Herlaer 2, in Amsterdam Zuid.
On May 4 Monica will contribute a story to the Memorial Day event at Vondel Park and Amstelveenseweg,in Amsterdam (from 19.30-20.10 hours) accompanying the 2 minutes of silence after which the public is invited to attend a coffee and see the film & performance at the exhibit in De Buitenhof.
On May 5th the traditional memorial dinner will take place with prominent guest speakers.
Studio postal address:
Zamenhofstraat 122
1022 AG Amsterdam
Relevante links: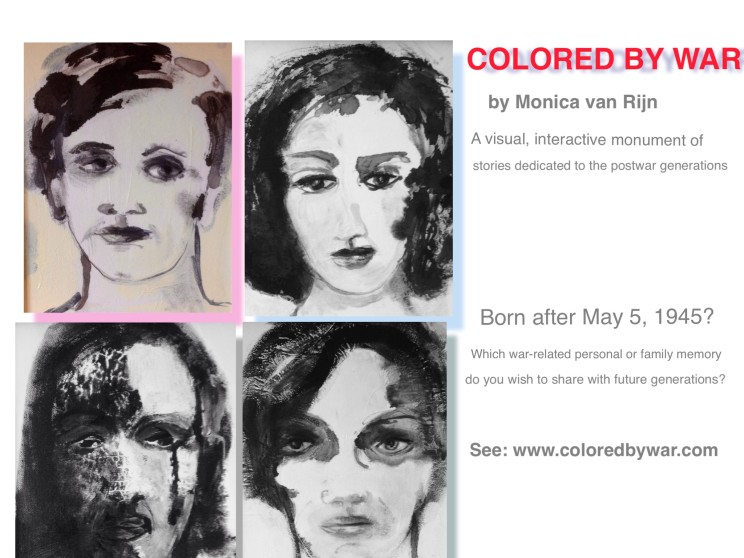 " AFK=Amsterdam Fonds voor de Kunst" helped make this project possible: