My birth name is Monica Franken.  I was born in Amsterdam in 1950.  My Dutch family emigrated to the US when I was one year old. I returned to live in Amsterdam in 1977.
Why this project?
It has taken me many years to reach a point where I dare to speak openly about how WWII affected my life.  Both of my parents survived Auschwitz. Mother was in 9 camps, father in 7. No other family members were heard of again. In July 2015 my mother turned 95. Father died in 1960 at 54.  We emigrated to the U.S. early in 1951 and I moved 38 times before turning 30 years old. I feel the urge to save important stories for my children and grandchildren. The lessons that can be learned from my parents' experiences can only remain if we record them. I am interested in capturing these stories. I use diaries and film in this project to do just that. I used to deny that WWII had influenced my life but when an art critic mentioned that I had second generation problems in my art work, I asked 'how so?' and that got me started.
This project has been long in the making and will continue to grow. As I grow older I become aware that most of my decisions are 'colored by war'. I have been painting on unwritten diaries since 1998. It is now time to fill them.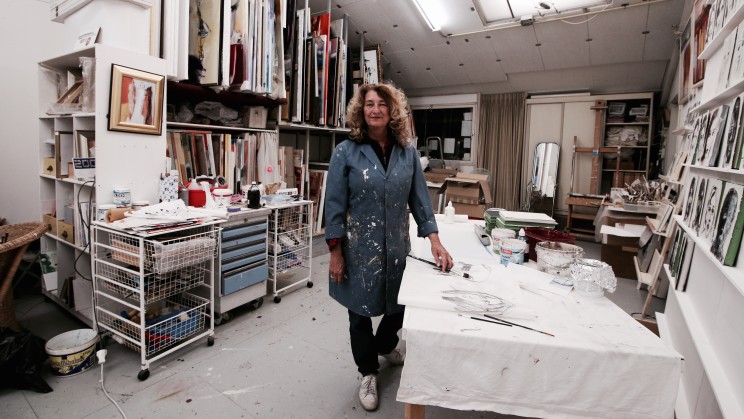 For more information see:
www.monicavanrijn.com It is possible to custom order portraits on diaries through info@monicavanrijn.com or by calling +31(0)6-40208570